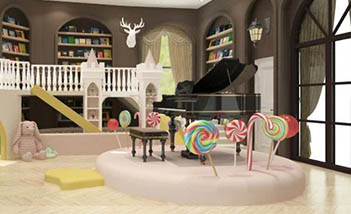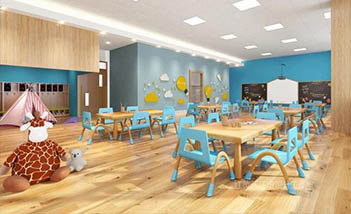 Founded on the core values of "Care" and "Responsibility", RYB Education, Inc. ("RYB") is a pioneer in the early childhood education market in China. Since opening its first play-and-learn center in 1998, the company has grown and flourished with the mission to provide individualized and age-appropriate education to stimulate and nurture children so they can realize their full potential.
Our company name, RYB, stands for Red, Yellow and Blue, the three primary colors. Through RYB, we hope to paint the background colors in children's lives and offer them unlimited possibilities.
RYB's education philosophy emphasizes the integration of classroom teaching, at-home education and social interaction, and focuses on building a solid foundation for children's continued growth. RYB's comprehensive early childhood education solutions meet the needs of children from infancy to 6 years old through structured kindergartens and play-and-learn centers, as well as at-home educational products and services.
As of September 30, 2017, there were 290 kindergartens and 917 play-and-learn centers in operation in our network, covering 307 cites and towns in China.